Friday, October 20, 2006
2-in-1s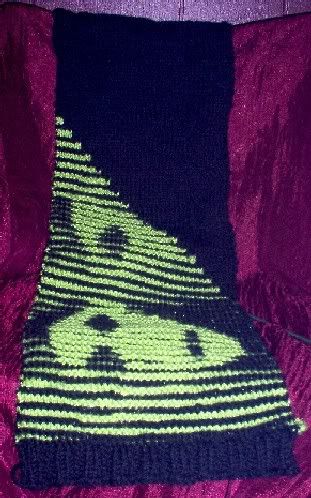 The Alien Illusion Scarf has become two scarves in one. Began running low on the green yarn, plus it was scratchy, hence, two-in-one. It switches to the alien spaceships pattern I posted previously (ships which you of course can't see here because they are currently cloaked). More on this at OK blog.
I also worked up a new chart today of Ignignokt from Aqua Teen Hunger Force. Stay tuned.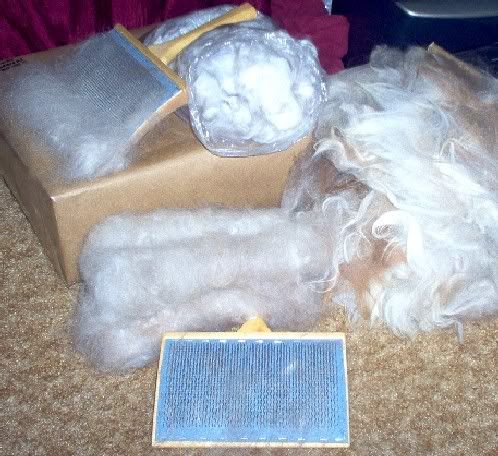 And now for something (almost) completely different [aside from additional evidence that I am suffering from knitting ADD]--a rabbit-raising friend gave me some bunny fiber, and I'm carding it with fleece from Graty's
spring shearing
. It's loverly, and soft, and you can pet it, and pet it, and ...
What? Oh...
Oh yeah, it's not only super soft, but it gives the llama fiber (in Sev's words) a halo. You can see the blend in the carder at top left, and in the rolags ready to spin in front of the box. Rabbit fiber is in the plastic bag on top of the box (yes, Sev, I gotta paper bag it before it goes all felty), and Graty's appaloosa fleece at right. I can't wait to start spinning this...just gotta card a little more first...