Saturday, October 28, 2006
An Actual FO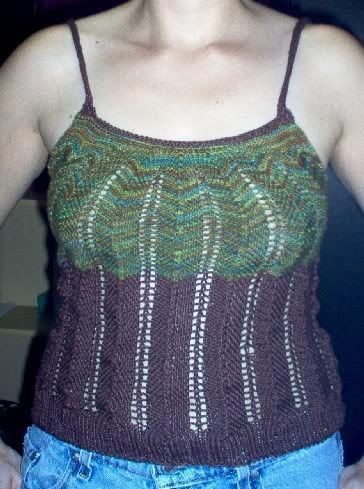 I finally finished the Razor Cami that I started back in July.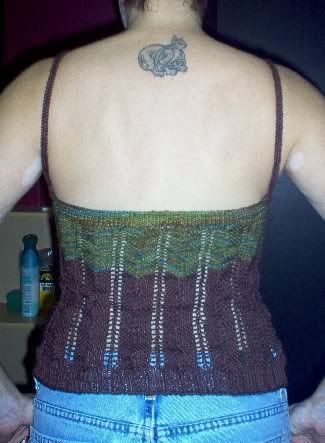 The dark brown is Filatura di Crosa's Millefili Fine 100% cotton and the variegated is merino wool from Fleece Artist.

I should've made it a little bigger, but this is the pattern that some pixie made for size XS 30-32" bust, so I'm glad it worked out as well as it did. (Pattern said it would stretch...leave it to some tiny waif to define "stretch"...)

Still, I like it, I'm gonna wear it (um, with a bra or tank under it, methinks...) and it is, after all, both my first actual garment and my first stab at lace.