Tuesday, October 24, 2006
"I'm doing it as hard as I can"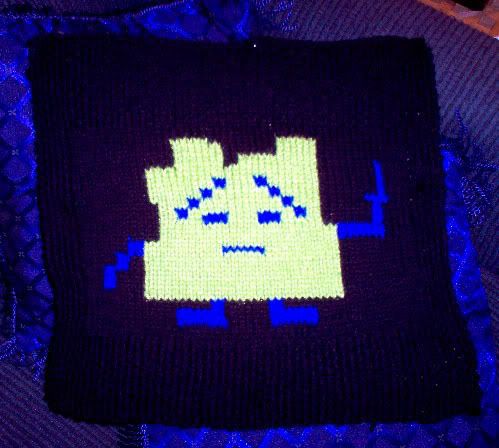 Yes, Ignignokt materialized from bits of string.
As you can see, he is quite pleased to make our acquaintance.
Wee chart. I'm thinking of stuffing him and making him into a pillow, so I used some really chunky mystery yarn on size 8 US needles (15 sts & 22 rows = 4 in/10 cm stockinette). Worked with 22 rows seed (moss) stitch at top and bottom, and six at left and right, finished Ignignokt measures approx. 15 x 15 in (38 x 38 cm). Not that you asked.