Thursday, October 05, 2006
My SP Rules the Universe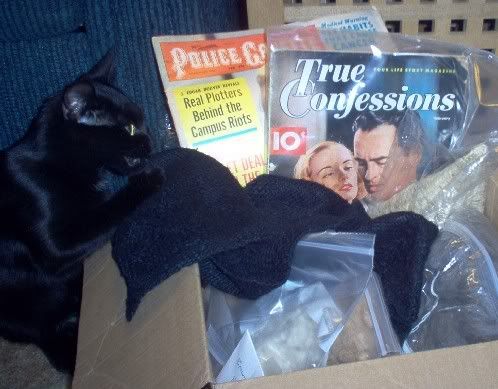 I got me a package from my Punk Rock Gift Exchange Secret Pal, and it wasn't rotten potatoes! (Darn, and I had such a hard time finding a good Moldering Potato Pie recipe.)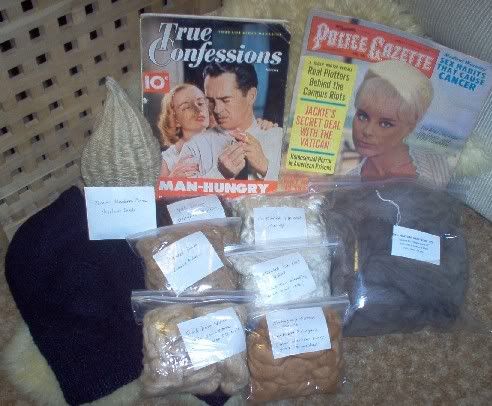 Elke Sommer* came bearing many gifts.
The amazing assortment of exotic fibers for my spinning delight includes:
--cultivated silk noil, some carded & some roving
--gold dust sliver (1/2 brown cotton, 1/2 tussah silk noil)
--camel down (yep, CAMEL down, in an amazing light cinnamon shade)
--mahogany cotton roving/fox fibre colorganic ("color darkens every time it's washed")
--yak down ("dehaired fiber") I really did think she was making it up about the yak. I'm that ignorant. Buttery soft and brown like a Hershey's kiss.
--and a big bag of 56's heather grey wool top (combed Australian and domestic wool)
And as if this wasn't enough to make me weak in the knees (all that petting, mmm...) there was also a gorgeous black silk/wool Bat Lace Scarf for me! Bats! Bats! Bats!
Did I already say bats?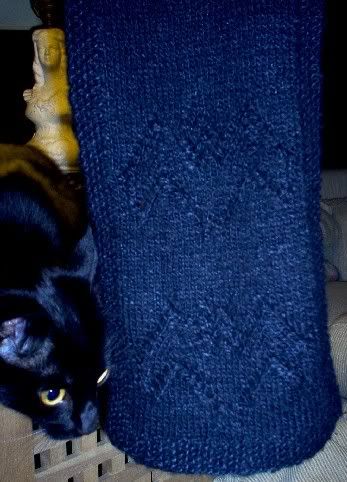 Isis: Can you eat it?
OK: No, demon seed! That's mine!
Isis: It smells like kitty...
OK: Well, that's because she wove in a little fur from her own demonseed. That's what we do to bad kitties, you know...we knit them into SCARVES! [evil laugh]
Plus a packet of Brown Nankeen Cotton Heirloom Seeds, a 1970 Police Gazette, and a 1953 True Confessions. (More on those
elsewhere
...)
There was also this unusual object...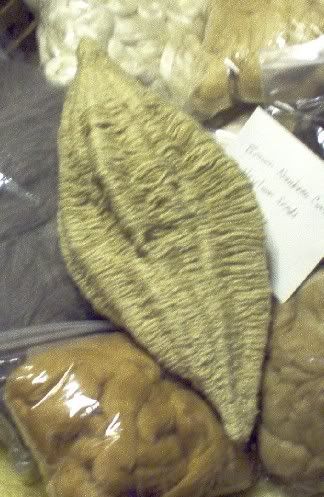 Later...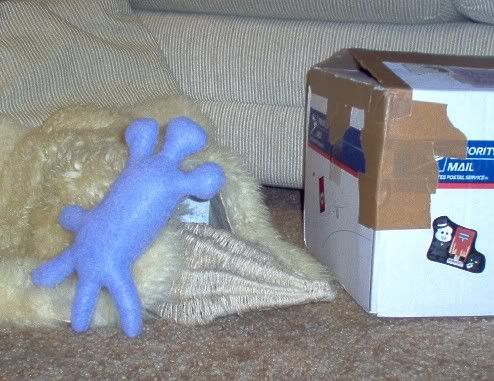 My flash startled all parties involved. I have not yet determined the exact nature of this strange pod--but I am certain that I am afraid to go to sleep.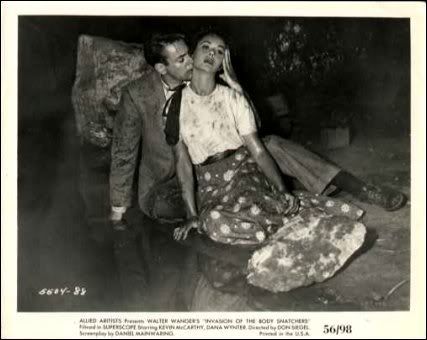 Now I wonder if those really are
cotton
seeds after all?
Must...not...go...to...sleep...
*
Elke Sommer
- This German-born actress, who appeared in the 1966 film The Oscar, claims to have seen the ghost of a middle-aged man in a white shirt in her home in North Beverly Hills. Guests in her home have also seen the specter. So much paranormal activity was reported in the house that the American Society for Psychical Research was brought in, and which verified the unexplained events. The severely haunted house was bought and sold more than 17 times since Sommers vacated it, and many have reported ghostly phenomena."