Monday, October 02, 2006
The New Guy; 2 Juicy Books
I got a surprise package from KnitOwl.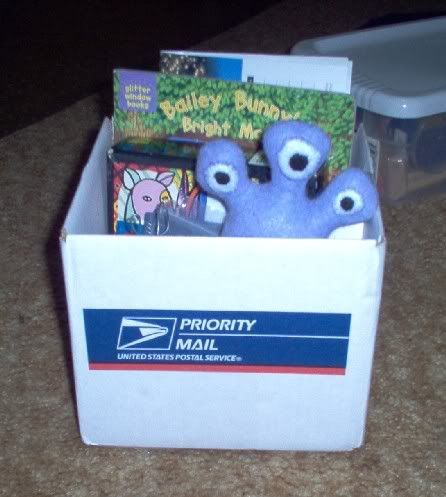 The new guy seems right at home.

Non-sequitor: two books about female sexuality. Caution--racy, girlie content! Woo-hoo! First is Deborah's Sundal's book which I just fondled, I mean, flicked, uh, flipped through at the bookstore. I haven't read it yet, but I really want to.
And this is another book (one I have actually read) with really cool illustrations if you're not so much into, you know, the reading.

Boys really should be jealous.