Tuesday, October 10, 2006
Some Stuff I Made
Because Severina commanded it...pics of a few Halloween things I've made.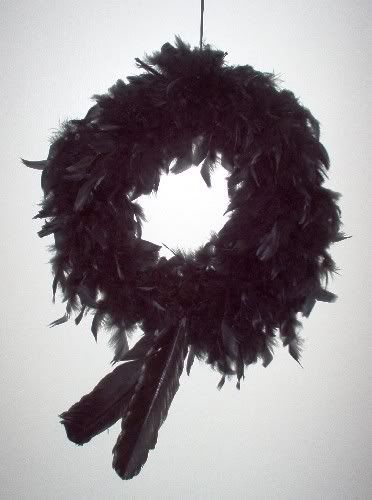 Hallowreath, copied from one I saw in a magazine.
Made from an old feather boa and wire coat hangers.
"No wire hangers...!"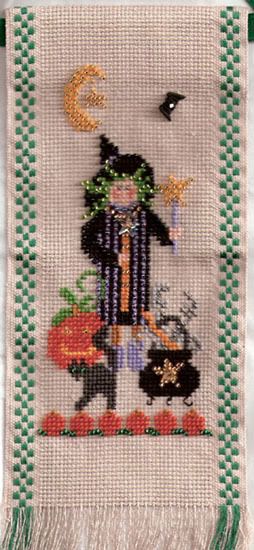 Crappy pic of cross-stitch done last year,
but you try getting a photo of 18 stitches per inch.
So I scanned her, beads and all.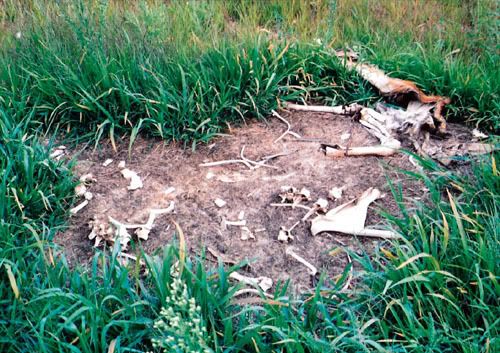 First year we lived here on the farm I found this on the back nine...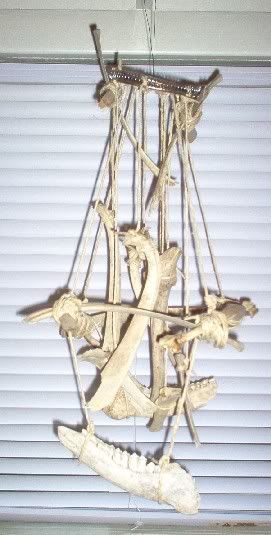 ...and made this for Halloween. It stays up all year round now.
I will soon put more Halloween pics up on my blog, but I'm too busy starting my Alien Illusion Scarf tonight. Woo-hoo! [I did wind up ribbing the bottom b/c I couldn't stand the curling, whether it would block out or not--it was aggravating me.]