Saturday, November 04, 2006
Cheap'n Creamy
I swear, Lily Sugar'n Cream is suddenly my new best friend. As you may've noticed, I just made my first dishrag (in blackrayne's skully pattern).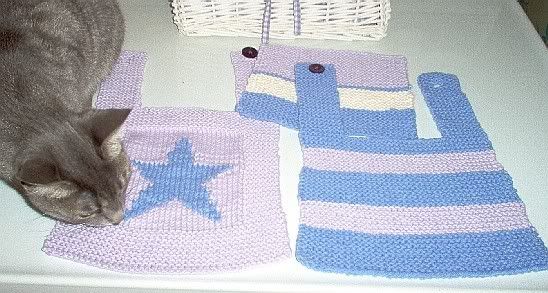 I then went on to make two bibs and a lil' matching spitrag for a baby shower gift. Me, I don't know from babies, but I used the highly-touted pattern from the Mason-Dixon book, and I think they're kinda cute. (So does Miss Morgan LeFay.)

It's going to be a girl, so I used cornflower blue and baby lilac (ha!). No pink. Eeek.

Now what I really want is a T-shirt that has the hokey Sugar'n Cream logo on it...then everyone would know just how cheap'n creamy I truly am.