Thursday, December 28, 2006
Help! Help! I Need a Pattern

Mr. O'Kitten has asked me to knit him a sweater. An Irish cableknit pullover sweater. Like the above. But the pattern for the above
might as well be in Greek (no chart). (However, I do like that the guy in the photo looks a bit like an aging Colm Meaney.)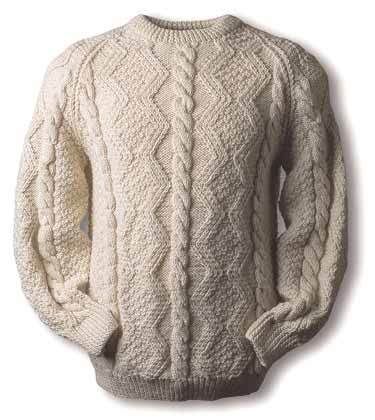 So I'm looking for an Aran cable pattern for a men's pullover. Something kind of like this one (or, preferably, a bit simpler). I can cable, and have followed cable charts before.

Course, I've never actually constructed an entire sweater. But I'm very brave. And very good at following directions.



Here's a good example of what I'd like to do. This is the sweater my grandmother made me when I was little. She was a very good knitter.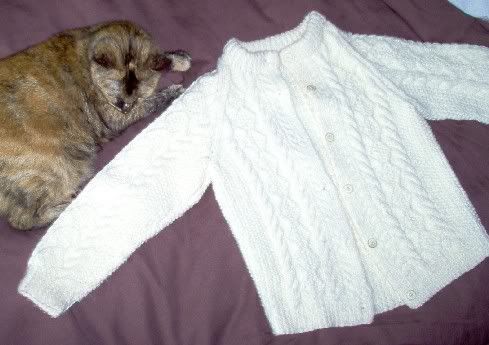 Although of course it's a cardigan, and very small. Too bad, because otherwise it'd be perfect for Mr. O'Kitten.

Thank you, O Wise Ones!