Monday, June 25, 2007
So I Guess Tasmania Must Really Exist
Because Littleblackcrow lives there. And so do these guys, apparently.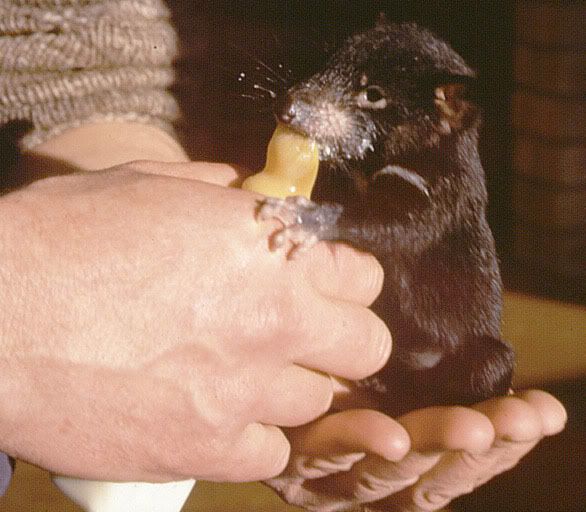 Like pretty much anything else, they start out really small and disgustingly cute.
I could pretty much die from all the cuteness. I'd like to have, say, maybe a dozen or so. The cats would get kind of jealous, though.
This is me this week, with PMS in the middle of a hot, humid spell.
"I said NOT until I finish this bloody row, you bloomin' idiot!"